Yesterday, we got the big news we've been waiting for since… basically the moment in 2013 that we decided to live together.
I GOT MY VISA!
All the stress, all the worry, all the paperwork, all the days off from work to stand in line at various government agencies and all the thousands of dollars spent, and it all came through. And in possibly a year (not the 2 years I originally thought) I'll be granted a Permanent Residency – and we'll never have to worry about my visa status EVER. AGAIN. The fact that we don't have to worry about it anymore has brought so much relief – but the idea that now we have more security, it makes planning for the future so much easier.
Like, it's not insane to think about buying a car, now. And I can arrange for my books to be shipped here. And maybe we can get a pet. You know – the important things in life.
I thought that there would be a lot more pomp and circumstance when I found out – with all the effort that went into getting the visa, I was at least hoping for a kangaroo holding to deliver the visa in the form of a bronzed plaque and a hand full of balloons saying WELCOME!! Instead, it arrived in an innocuous email that I at first thought was asking me for more information. Ah well, however it happened, I'm glad that it did. We thought we were going to have to wait until July at least – if not December, before we found out. And that we found out Monday when our third anniversary was on Saturday – that's just sweet timing.
Also it gave us another excuse to celebrate with cake. And that's basically why I do everything in life – for the possibility of cake.
So happy days – happy visa-ing, and happy anniversaring. Joel, there's no one I could ever imagine doing this with… every day, you show me that I made the right decision. Thank you for always going above and beyond, for listening, for counselling, for making the best punch drunk chicken this side of the meridian, for always knowing. I love you more than I love sweatpants. Even if you do love Suspect Zero more than you love me.
Hello! Long time, no blog!
So, what's happening? Besides time running at warp speed. How is it the second week of November already? 6 weeks until Christmas? Seriously. Stop it.
Life here has been pretty quiet. My temp role with the cosmetics company sadly came to an end the day before Halloween. I was disappointed because I was finally feeling comfortable with the role and my coworkers, and really getting to know and like the company. But, some things (like budgets) can't be helped. Since then, my temp agent found me a handful of roles that have unfortunately fallen through. And last week I lost two interviews in two days– one because of the work restrictions on my visa, and the other because I'm still a Photoshop beginner. That was a bit demoralizing.
Oh well, right? Back to the drawing board. I had big plans for November to compete and finish National Novel Writing Month, which, as the name suggests, is when you write a novel in the month. It's a competition held in the States, and the goal is to finish a 50,000 word novel between Nov. 1 and Nov. 30. You don't win a cash prize or anything, it's mostly just the good feeling of finishing something. I've won/finished once, and it felt incredible. Even if writing — at minimum– 1,667 words a day broke my brain in half. This year, I started out strong, but I fell off the train when I started job hunting. Yes, it's frustrating to put writing on the back burner once again, but as I told Joel, finding a way to make rent is a little more important right now. My savings will only go so far, and I need what's left to apply for my Partner visa.
Speaking of which! Joel and I went to the courthouse yesterday to have a Justice of the Peace authorize our Defacto Relationship application. Which is basically declaring to the government that you're in a relationship. It's like Ultra Official Facebook. If your relationship is approved, you even get a certificate. Oooo! Sounds silly, but it's going to help us when I apply for the Partner visa (which will allow me to work for up to 5 years, apply for citizenship, and get me Medicare). Without the Defacto Relationship certificate, we have to live together for at least a year and go through a tougher investigation before they will grant me the visa, and generally everything just takes longer. So, fingers crossed that we get approved.
It was pretty exciting to sign the declarations, though. If we're going to get all giggly-girly about it. 🙂
What else… we got a preview of summer a couple of Saturdays ago. We went to a birthday lunch for Joel's mum and ate outside on what turned out to be a 37*C/98*F day. I lost about 5 lbs just sweating, but the food was incredible, and later we got to sit in the air conditioning and watch a thunderstorm and hang out with some flamboyant birds.
We've also binge watched Orange is the New Black. I can't believe we have to wait until July 2015 for the new season. /agony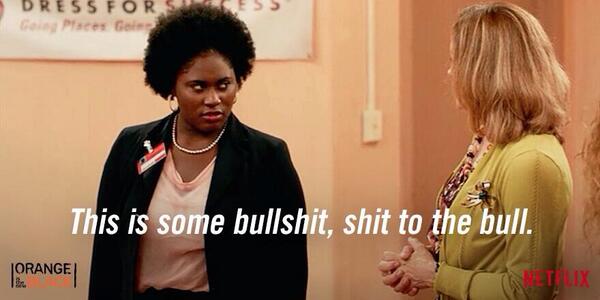 I finished Harry Potter and the Sorcerer's Stone. It was a fun read, and I'm looking forward to finishing the series.
I've been cooking a lot. And going beyond tacos and nachos. Some of it has been successful, some of it not. I gave myself food poisoning trying to make a fancy pants cabonara with egg yolks, which was not so fun. And I made a chicken tetrazzini that was almost a catastrophe, but turned out awesome. It's been fun, and I'm getting immune to tiny grease burns.
Joel turned the bathroom into a dark room and printed some photos from his last trip to Japan. I wanted to hang out in the bathroom with him and watch the photos develop, but after I smelled the Fixer and developer, I opted out. Developing photos is an exercise in vinegar chemicals and no air conditioning. I don't know how he does it. But he made some good prints! I stayed outside and read gossip rags.
Last week, we ate yum cha with some friends at Marigold restaurant. Yum cha is like Chinese brunch. You drink green tea and pick and choose dim sum to eat from ladies pushing carts full of steamer baskets. I stuffed myself with dumplings and wraps and other delicious treats. I even tried a chicken foot, which I struggled with because foot bones kept falling out of it. Eventually I gave up. I can only be so adventurous.
The sunsets have been awesome. But then again, when are they not? Australia is gorgeous.
So that's us! 12 days into November, and I have high hopes for the rest of month. The rest of the year? Wow. 2015 is a month and a half away. That's nuts.
In the mean time, though, it's back to the job-hunt-grind. Whee!